Information
Hotels, RV Parks, Attractions
Hotels
Hotels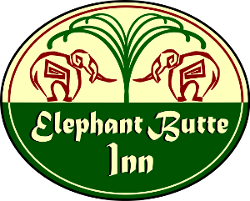 Elephant Butte Inn
Hwy. 195 Elephant Butte, N.M. 87935
575-744-5431
Accommodation Features:
Free hot breakfast
Free local calls ln-room Modem Access
Fax & Copy service available
Executive Rooms with desks & speaker phones
Microwave & Refrigerator available upon request
25″ Remote Control TV's with Cable/HBO/ESPN/CNN
In-room: Coffee, Iron & Board, Hair Dryer & Alarm Heated
Outdoor Pool
Clubhouse Restaurant & Lounge Meeting & Banquet facilities available
Pets Allowed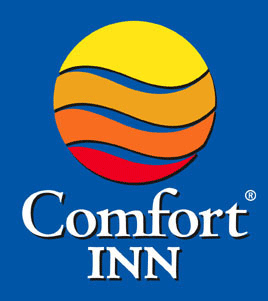 Comfort Inn
2205 N. Date Truth or Consequences
575-894-1660
Comfortable Family Accommodations at Affordable Rates:
Large Indoor Pool & Spa
Fitness Center
Business Classrooms
Data Ports and voicemail in all rooms
Non-smoking rooms
Large ADA rooms – nonsmoking 25″ TVs with cable and VCR
In-room refrigerator & coffee maker
Guest laundry
Boat Parking
Kids stay free
Walking distance to various restaurants
New Denny's (open 24 hours)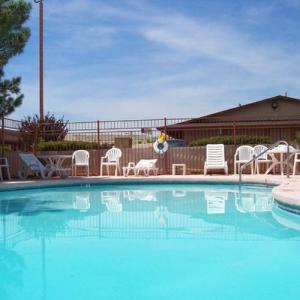 The Hot Springs Inn
2270 North Date Street
Truth Or Consequences, NM 87901
575-894-6665
Amenities
ON SITE RESTAURANT 10% DISCOUNT
FREE BREAKFAST WAFFLE BAR
OUTDOOR POOL
FREE WIFI
PETS FRIENDLY NO CHARGE
GUEST LAUNDRY
FREE PARKING
LARGE VEHICLE PARKING
BOAT HOOK-UPS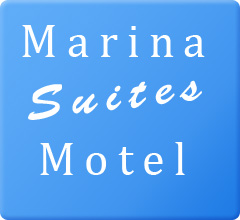 The Marina Motel
P.O. Box 369
Elephant Butte, N.M. 87935
575-744-5269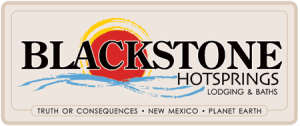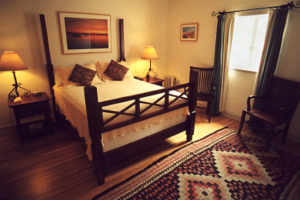 Sierra Grande Lodge

501 McAdoo St,
Truth or Consequences, NM
575-894-6976

Riverbed Hot Springs

100 Austin St,
Truth or Consequences, NM 87901
(575) 894-6183

Desert View Inn Hotel
906 N Date,
Truth or Consequences, NM 87901
(575) 894 2239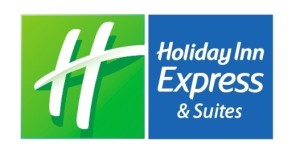 Holiday Inn Express & Suites
2201 F.G. Amin Street
Truth Or Consequences,  NM 87901
866-672-8303
RV Parks
RV Parks
Elephant Butte Lake Resort
402 Hwy 195
PO Box 981
Elephant Butte, N.M. 87935
575-744-5996
Cedar Cove RV Park
Yapple Canyon Rd.
Elephant Butte, N.M. 87935
575-744-4472

Enchanted View RV Park
104 Roadrunner Circle
Elephant Butte, N.M. 87935
866-672-8303
Attractions
Attractions
Events
Fireworks Extravaganza on the Lake the Saturday nearest July 4th.
Balloon Regatta the 2nd weekend in September.
Elephant Days September 22nd.
Luminario beach walk Festival/City of Lights the 2nd weekend in December (575) 744-4708
Elephant Butte Lake State Park offers boating Safety and educational programs for adults and children. (575) 744-5421
Hot Mineral Springs/Baths
Golf
Sierra Del Rio Golf Course – A Distinctive New Resort Community in Elephant Butte. Sierra Del Rio Golf Course, 18 Hole Championship daily fee facility and restaurant.
Turtleback Mountain
(575) 744-5135
Municipal Golf Course (T or C)
(575) 894-2603
Restaurants
La Cocina Hot Stuff Mexican Steakhouse
(575) 894-6499
Los Arcos Steak & Lobster
(575) 894-6200
Ivory Tusk Restaurant/Tavern Steaks, Seafood & Pasta
(575) 744-5431
Dam Site Bar & Restaurant American & Mexican Food. The only restaurant on the Lake.
(575) 894-2073
Maria's Mexican Restaurant
575) 894-9047
Sierra del Rio Club House
Cafe Bellaluca
www.cafebellaluca.com
Casa Taco
575-744-4859
http://casa-taco.com/ 
Lattitute 33 Asian Fusion Restaurant
575-740-7804
304 S. Pershing St., T or C , N.M.
El Faro Mexican Restaurant
575-894-2886
315 Broadway, T or C, N.M.
Historic Mining Towns
Hillsboro: Old Mining Town dating from the 1800's . A well known community of writers, artists, ranchers and miners. Events: Apple Festival on Labor Day Weekend. Christmas in the Foothills the 1st Saturday of December. Concerts in Community Center throughout the Season. (575) 895-5603
37 miles from Elephant Butte.
Kingston: Once the Largest boom town in New Mexico. Quiet Village nested in the Black Range Mountains. It attracts hikers, photographers and landscape painters. Hiking, mountain biking and camping in the Gila National Forest are popular. (575) 895-5652
46 miles from Elephant Butte
Winston /Chloride: Adjacent old towns that share a history of mining and ranching. Winston has a general store, bar, care and post office. Chloride is a major gateway to the Gila National Forest. Old pioneer store has been restored into museum and has an adjacent R.V. Park. (575) 743-2736.
40 miles from Elephant Butte.
Cuchillo: Settled in the 1850's, became a stagecoach stop and resting place for travelers during the late 1800's. Events: Pecan Festival the 4th Saturday in February. (575) 743-3201.
18 Miles from Elephant Butte